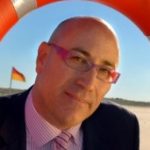 Personal Information
Nickname

wayne-lennan

Name

Wayne Lennan

Country

Lennan

Phone

Wayne

First Name

Wayne

Headline

Specialist in advising, creating and servicing Risk Insurance Programmes (Life Insurance, Income Protection, Keyman Insurance, Partnership Protection) for individuals, families and businesses.

Current Position

Adviser/Owner – Insurance For Living Pty Ltd

City

Newcastle

Personal Bio/ Summary

Insurance for Living help people plan and protect their financial future. We specialise in advising, creating and servicing personal risk insurance programs for individuals and business.

Personal Risk Insurance is the foundation for your financial plans.

It is vital to achieving your short and long term financial goals and protecting your assets.

Our organisation will help you define your needs and objectives to meet your financial goals. We will help you assess your current situation and devise a strategy to that will form the cornerstone of your financial plan.

Our recommendations are based on 25 years of experience and are supported by thorough research. We offer a complete service package from providing advice, implementing recommendations and servicing your protection portfolio throughout every stage of life.

Insurance for Living understands that by offering our clients quality programs and excellent customer service we can help our clients meet all their current and future needs.

Mobile Phone Number

0412494243

Personal Email Address
Who I'm looking to connect with - my ideal referral partner

I'm looking to connect with Accountants, Mortgage Brokers, Bookkeepers, Business Coaches and anyone dealing with Self Employed Tradesman/Women.
Additional Information
| | |
| --- | --- |
| BxNetworking Groups you regularly attend | Newcastle, NSW |
| Something not many people know about you | I was hit by lightning and survived!! |
Business Information
Business Trading Name

Insurance For Living Pty Ltd

Business Category Type

Finance – Wealth & Superannuation

Business Address

671 Hunter Street
Newcastle NSW 2300

Email Address
Business Phone Number

0249256125

About My Business

Insurance For Living has been operating for over 25 years, helping clients plan and protect their financial future.

My Main Services Are

Life Insurance, Income Protection, Keyman Insurance, Partnership Protection, Trauma Insurance for individuals, families and businesses.

What Makes My Business Unique (My P.O.D.)

Why I Do What I do…. I believe that my clients and their families should be able to live with the peace of mind knowing that they will be looked after financially in the event of illness, accident or death.
I see myself as their personal financial life saver…