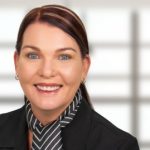 Personal Information
Nickname

vikki-nganeko

Phone

0476 764 234

First Name

Vikki

Headline

BDM – Adams & Jones Property Specialist

Current Position

Business Development Manager

City

Minyama Qld 4575

Personal Bio/ Summary

A fully licensed agent, with nine years in the industry, Vikki continually keeps up to date with legislation, best practice, and intricacies of the real estate business; and as such is of enhanced benefit to the team and her employers.

Vikki Nganeko's extensive background in hospitality has equipped her with a variety of skills that are well suited to the real estate industry.  A warm and engaging communicator, an infectious positive attitude (often commented on by clients), an unwavering eye for detail and a commitment to exceptional customer service; Vikki is a much-valued team member of the Adams & Jones Minyama team.

Vikki is enthusiastic about all the facets of her role, and embraces any opportunity to further improve her skills and update her knowledge. She is a believer in the importance of ongoing training and professional development, and a firm advocate for increasing the overall reputation of the industry, through delivery of outstanding service and extensive training.

Growing up on a large station in the Northern Territory, Vikki truly is a country girl at heart.

"One of the great things about Adams & Jones Minyama, is it is a family run business that is dedicated to achieving exceptional results for their clients, and a local business that is passionate about its community.  Their values mirror mine perfectly; we are a good fit."

When not working, Vikki enjoys spending time with her husband, her 5 kids and her 7 grandchildren, plus her dog Bully, a gentle giant.  She is a keen fan of renovation shows, movies, travelling and exploring the wonders of the hinterland and coast.

Mobile Phone Number

0476764234

Facebook
LinkedIn
Personal Email Address
Who I'm looking to connect with - my ideal referral partner

Looking to connect with any Clients interested in the benefits of owning real estate to build future financial freedom. Whether you currently have investment properties or you're wanting to start/grow your current portfolio I would like to introduce our services here at Adams & Jones and be your go-to-real-estate-agent to answer any queries you may have in this forever changing industry.
Additional Information
| | |
| --- | --- |
| Bx Groups you regularly attend | Brisbane CBD, QLD |
| Date of Birth | 08/03/1977 |
Business Information
Business Trading Name

Adams & Jones Property Specialist

Business Category Type

Property Management, Real Estate Sales

Business Address

Suite 4 / 3 Nicklin Way Minyama QLD 4575

Email Address
About My Business

Adams & Jones Property Specialists are a fully integrated property services provider operating throughout key marketplaces in Central and South East Queensland. From humble beginnings in 1994 as a traditional real estate office, the business today encompasses all aspects of property from residential sales and management to commercial, management rights and project marketing. It is this complete spectrum of services that allows their clients to leverage the skills and expertise of the Adams & Jones team to enhance their property portfolios.

 

My Main Services Are

Real Estate Sales

Real Estate Property Management – Residential

Real Estate Property Management – Commercial

Real Estate Management Rights Operators

What Makes My Business Unique (My P.O.D.)

Property management is hard work requiring years of experience, knowledge and training. It takes commitment and investment from an agency to ensure its property management services are the industry best practices. It's precisely this dedication that makes Adams & Jones the property management specialists you can trust with your investment portfolio.

Adams & Jones utilise and deploy the best systems and procedures available in the property management industry to maximise returns, minimise expenses and ensure you're achieving the highest possible rental yield. Adams & Jones are investors, just like you. We understand how important compliance, efficiency and professionalism is when it comes to property management.

From routine inspections to reviewing tenancy applications, Adams & Jones believe that attention to detail can mean the difference between a property manager who is acceptable and one that is outstanding. Adams & Jones focus on providing this higher level of service and outcomes to each and every client.

Continuing our commitment to property management, Adams & Jones are also experienced Management Rights operators.

Not only do we manage these complexes, but we also invest in them. Adams & Jones believe in all forms of property investment, with Management Rights being a natural extension of our existing services.

Website 1