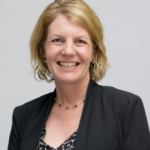 Personal Information
First Name

Vicki

Last Name

Lear

Nickname

Vicki Lear

Phone
Headline

Vicki Lear is a Managing Director of Vault Property Management | Property Manager

Current Position

Managing Director | Property Manager

City

Sydney, Wollongong

Personal Bio/ Summary

I have worked in Residential Property Management for the past 29 years and was sick of the lack of service given to both landlords and tenants throughout the industry.  It was then I felt the need to start my own business with business partner and sister, Michelle.  We are a great time and specialise in property management in Adelaide, Sydney, Brisbane and Wollongong.  We do this by having staff available in these key locations.

Mobile Phone Number

0479066261

Facebook
LinkedIn
Personal Email Address
Other
Who I'm looking to connect with - my ideal referral partner

Ideal referral partners for Vault Property Management would the following:-

Buyers Agents
Mortgage Brokers
Finance Brokers
Real Estate Office that does not offer property management
Additional Information
| | |
| --- | --- |
| Bx Groups you regularly attend | Wollongong, South Coast |
| Date of Birth | 30/08/1972 |
| Something not many people know about you | I have held a number of Australian records for fishing |
Business Information
Business Trading Name

Vault Property Management

Business Category Type

Property Management

Email Address
Business Phone Number

0479066261

About My Business

There are a lot of property management companies out there, but we are more than just property managers.  We are a specialist firm that works exclusively with investors to ensure your rental returns are maximised. We understand that it is one of your greatest and most valuable assets, and we treat it as such. We do not do real estate sales, thus allowing our team to focus all of our time and resources toward managing your property.

"Our philosophy is to do more than just collect rent and manage your tenant, it's about helping you achieve your financial goals." 

My Main Services Are

We operate in Brisbane, Sydney, Wollongong and Adelaide, so we are one point of contact if investors have a number of different properties in their portfolio.

Ensure you are communicated with regularly
Utilise the best processes to keep your rent coming in
Take the stress out of being an investor
Maintain high quality tenant selection practices
Manager your property expense and income all from the one hub
Maximise our rental returns
Keep you up to date with the property market and investment trends

What Makes My Business Unique (My P.O.D.)

Specialist firm in Residential Property Management over three states.

Open access to your own portfolio so you are up to date with everything that is happening on your property

Communicated with regularly.

My Special Offer to BxNetworking Members

Three months free management on your own investment property should you choose to bring it over to Vault Property Management.

Website 1
My Business xPerience
My xPertise

29 years experience in Residential Property Management

Fully licensed Real Estate Agent in NSW, QLD & SA

Accredited Property Manager

My Passions

Fishing is a really big passion and part of my life.  Have written numerous articles, won many tournaments and am currently an ambassador for Daiwa Australia.

My Interests

As above fishing, gardening and cooking.

How I can Help Out Other Members

Hopefully being able to introduce you to a referral partner.

Why I love BxNetworking

Love the wide range of businesses and the friendships that are formed.

My Ideal Referral

Ideal referral partner would be mortgage brokers, finance brokers and buyers agents as they are all people that are dealing with investors on the journey when they are about to purchase their investment.