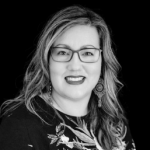 Personal Information
Name

Tracey Murray

First Name

Tracey

Last Name

Murray

Nickname

tracey-murray

Phone
Headline

Founder of Tracey Murray Photography | Passionate about beautiful imagery

Current Position

Multi-tasker

City

Canberra and surrounds

Personal Bio/ Summary

I am a natural light, on-location photographer who loves to create beautiful imagery of people, places, food, and products.

Mobile Phone Number

0449074323

Facebook
Personal Email Address
Other

instagram.com/hellotraceymurray

Who I'm looking to connect with - my ideal referral partner

Hello.

I would love to connect with web developers and content creators to work with their clients and create beautiful imagery for their online and offline presence.
Additional Information
| | |
| --- | --- |
| Bx Groups you regularly attend | Deakin, Canberra |
| Something not many people know about you | I met my husband in Casablanca! |
Business Information
Business Trading Name

Tracey Murray

Business Category Type

Photographer

Business Address

P O Box 147

Curtin

ACT

2605

Email Address
Business Phone Number

0449074323

About My Business

I love to work closely with clients to create beautiful imagery for their online and offline needs.

My Main Services Are

– personal branding photography

– business branding photography

– headshots

– product photography

– location photography

– family portraiture

What Makes My Business Unique (My P.O.D.)

I work closely with my clients to bring their vision to life. I do this by beginning with the end in mind, and tailoring my services to their specific needs. We also have lots of fun whilst doing this!

My Special Offer to BxNetworking Members

Time to refresh those headshots, everyone!

Contact me to find out more 😉
My Business xPerience
My xPertise

I pose and direct my clients so that they look their best. I do this by establishing trust with my clients, thereby making them feel comfortable getting their photo taken.

My Passions

I absolutely love to help my clients grow their businesses by portraying them in their personal or professional roles as the expert in their field.

My Interests

beautiful things, people, places, food, and books – lots of books

How I can Help Out Other Members

I can give you advice on your current photography situation

I can give you tips on how to improve your mobile phone photography

I can give you a special deal on your photographic requirements

Why I love BxNetworking

Getting to meet new people and create connections is fun. I love helping others connect with people that they need to meet!

My Ideal Referral

Web designers and content creators, as well as individuals or businesses that need photographic services.