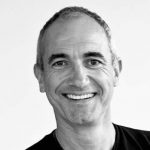 Personal Information
Name

Tommy Galant

Country

TommyG

Phone

TG

First Name

Tommy

Last Name

Galant

Nickname

tommy-galant

Headline

Biotech Exec: Transforming Executives and Business Owners into Superhuman Leaders | Executive Coach | Speaker

Current Position

Chief Wellness Officer of Biotech Health Services

City

Gold Coast | Brisbane

Personal Bio/ Summary

Tommy Galant is on the cutting edge of biotechnology for executive performance. After the many successes he achieved in his 28+ years in the corporate IT Industry (including his own start up) Tommy has committed to devoting his strengths, acquired skills, knowledge and experience to helping professionals, executives, business owners and their teams leverage their natural talents and help them biohack their competitive edge.

Tommy uses biotech to elevate his clients to physical, mental, and professional optimisation. Relying on technology and epigenetic information, Tommy is able to get his clients to a state of homeostasis called Homeostatic Flow™ where the body is in the best position to heal and thrive, visible via the BioHealth Dashboard™.

As the BioTech Health Coach, his vision is to create superhuman leaders leveraging biotech to create a new paradigm of business, health and leadership. In his entertaining talks he shows you how to optimise your health, longevity and well-being to reach the next level of superhuman performance.
Are you ready to discover the new state of personalised optimisation – Homestatic Flow™?

Mobile Phone Number

61407907305

Facebook
LinkedIn
Personal Email Address
Other

Whatsapp (+61407907305) is my main messaging platform followed by Messenger

Who I'm looking to connect with - my ideal referral partner

Having had 28+ years in corporate IT building partner ecosystems for some of the coolest IT companies I know how partnering can be a real effective way to spread the good word of ones's intent. I enjoyed tech for what it could do for quality of buisness and now love tech for what it can do for the Wellness part of health and personalised optimisation.

That said my ideal Referral Partner will be tech oriented or not afraid of tech and using it as a lever for what they are trying to achieve. So Corporate Executives and Business Owners that are Entrepreneurial and long term thinkers that know the consistency required to look after the Health of their business is just as important as looking after the Business of their Health which is what we do at Biotech Health Services. These are who we can add most value to. It's a symbiotic relationship that if managed well will take them to the next level of being Superhuman – Superhuman them due to our Personalised approach to each individual and in turn their business and those they influence are in the best position to thrive.
Additional Information
| | |
| --- | --- |
| Bx Groups you regularly attend | Gold Coast, QLD |
| Date of Birth | 15/10/1966 |
| Something not many people know about you | I nearly crashed an airplane and competed for the National Karaoke titles. |