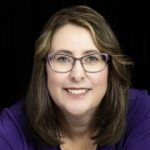 Personal Information
Name

Tammie Horton

First Name

Tammie

Nickname

tammie-horton

Headline

CEO & Founder of Phynix Initiative | Speaker | Motivation and Resilience Coach | Mental Health First Aid Instructor | Rhythm2Recovery Practitioner

Current Position

CEO & Founder

City

Canberra

Personal Bio/ Summary

I am a motivational speaker, coach, instructor, mentor, and consultant. I have a lived experience of bullying, self-harming, domestic abuse, suffering from anxiety and depression, supporting a partner with multiple health conditions, all the while holding down a full-time job and raising three children.
I am a qualified business continuity practitioner and an Associate Member of the Business Continuity Institute and the ACT Forum leader for the Australasian chapter.
In 2016 I won the Australasian Business Continuity and Resilience Newcomer award and was shortlisted for the equivalent global award in the same year.
In 2018 I left my career as a Business Continuity Manager in the Australian Public Service to pursue my passion of helping people overcome distress and overwhelm through motivation and resilience coaching, educating people on the valuable skills of Mental Health First Aid and promoting social and emotional development through the use of music and rhythm – so in effect focussing on people continuity – which is at the heart of keeping business resilient.

Facebook
Twitter
LinkedIn
Who I'm looking to connect with - my ideal referral partner

My ideal referral partners are business owners/managers/senior executives that want to improve the resilience of their teams & their business. Phynix Initiative can help to reduce downtime, sharpen focus, boost productivity and ultimately, improve desired outcomes.