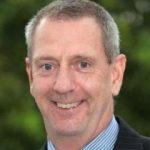 Personal Information
Name

Steve Mills

Country

Steve

Phone

Mills

First Name

Steve

Last Name

Mills

Nickname

Steve Mills

Headline

Qoin Retail Crypto Expert ~ Business Growth ~ New Clients ~ Better Cash flow

Current Position

BDM

City

Sydney

Personal Bio/ Summary

AFTER 28 YEARS OF HISTORY AND SUCCESS IN THE GLOBAL TRADE WORLD, QOIN WAS SIMPLY… THE NEXT LOGICAL STEP.

The Bartercard Alternative Payment Platform has on-boarded thousands of merchants. These merchants have enjoyed the benefits of exchanging their spare capacity to real value. The Qoin Association conducted an extensive collaborative review to assess the pros & cons of the Bartercard model in their closed private user group environment. Qoin then undertook an extensive global search to find the latest, most secure and robust blockchain technologies to combine with the core business principles that made Bartercard successful. The result was a world-class blockchain we name "Q Chain" and its native digital coin we named "Qoin". The Qoin Association has also recently approved the first multi- currency wallet named "Q Wallet"

 The Qoin aim is to become a digital currency empowering Buyers & Sellers.

Mobile Phone Number

0417881466

Facebook
LinkedIn
Personal Email Address
Other
Who I'm looking to connect with - my ideal referral partner

Professionals that have clients looking for opportunities to gain extra clients and make more profit and improve their quality of life.