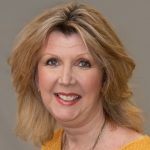 Personal Information
Nickname

sandra-orr

Phone

0416 126 213

First Name

Sandra

Last Name

Orr

Headline

Virtual Assistant | Helping Businesses work ON their Business, rather than IN their Business

Current Position

Virtual Assistant

City

Perth

Personal Bio/ Summary

My decision to become a Virtual Assistant came about after a career change in the Corporate world.

I have over 35+ years in the Corporate world, between Mining, Oil & Gas, Local Government & the Private Sector.

All this wealth of knowledge and experience that I gained has been implemented into my own business on started on 1st July 2018, called the 'Sunflower Factory' as a Virtual Assistant, where I can help businesses to work ON their business, rather than IN their business and help them grow and succeed.

As a Virtual Assistant, I am always updating my skills and knowledge and learning new processes to assist my clients and my business.

Mobile Phone Number

61416126213

Facebook
LinkedIn
Personal Email Address
Who I'm looking to connect with - my ideal referral partner

My ideal referral partner is businesses who find themselves working IN their business when they should be working ON their business and focusing on business growth, clients & customers and need assistance with certain aspects of their work.
Business Information
Business Trading Name

Sunflower Factory, – Virtual Assistant

Business Category Type

Office – Virtual Assistant, Online Marketing – Social Media

Business Address

Perth, Western Australia

Email Address
Business Phone Number

61416126213

About My Business

Virtual Assistant, Helping Businesses work ON their Business, rather than IN their Business.

My Main Services Are

Social Media Marketing
e-Newsletters
Canva Graphic Design
PowerPoint Presentations
e-Books
Info-graphics
Abode PDF's
Data Entry
WIX websites

Website 1