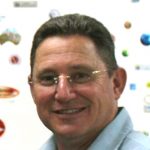 Personal Information
Nickname

robert-broekman

Phone

07 55414652

First Name

Robert

Headline

Owner| Relationship Builder| Resin Coating Innovation| Label and Sticker and Specialits |

Current Position

Owner | Innovator

City

Birnam Qld

Personal Bio/ Summary

A life time goal – Serving God and helping people through running my own business – On reflection this is what has transpired – Helping people through my belief of service above self.

Mum and Dad worked extremely hard in their own business – Brick manufacturing and also being involved in the local Rotary and Quota/Zonta organisations. So I learned a good and disciplined work ethic focused on others.

School was ok – I completed trade qualification and went onto running a building and maintenance business on the Gold Coast. The House Doctor was a success, I met a nurse in my rounds around town and the "Doctor" married his nurse. Our direction changed when our daughter was about seven and we sought a different life style – hence the move to the Scenic Rim area and the closest town being Beaudesert.

From a very unusual start in the bush, Kinbrook developed a niche product and systems to assist people to follow the Law of Wealth Creation – Protection of investments already made. When I was looking at the life of most peoples advertisement in physical small signage (labels and stickers) it was not so great. The life of the sub-straight and ink  was very short (unprotected investment) and with understanding of this problem there had to be an answer.

And I found one – Domed resin.

Over time research and development and many discussions has paved the way for amazing personal sanctification and very happy customers ( we still have the first two customers over 20yrs) You see….. when I pour the resin onto the labels and stickers – the colour spectrum is magnified and the colours come to life – it looks amazing to see the change happen right before your eyes, I just love it ……

In these time of looking forward I often think about "how Blessed are the flexible for they never get bent out of shape"

Mobile Phone Number

0447780002

Facebook
LinkedIn
Personal Email Address
Other
Who I'm looking to connect with - my ideal referral partner

I am looking to connect with the printing, marketing, hospitality, sign writers, medical practitioners, graphic designers, uniform and work wear companies and  schools and the trophy industry.
Additional Information
| | |
| --- | --- |
| Bx Groups you regularly attend | Brisbane CBD, QLD |
| Date of Birth | 16/04/1960 |
| Something not many people know about you | I love international ministry trips and sharing the Word of God |
Business Information
Business Trading Name

Kinbrook – The Doming Innovators

Business Category Type

Printing & Signs – Digital Printing

Business Address

3250 Beaudesert Beenleigh Rd Birnam 4285 Qld

Email Address
Business Phone Number

0755414652

About My Business

Why have faded, cracked and peeling labeling and signage – I saw this as a common problem on my first builders truck and it really bugged me and when the opportunity came to start a new venture I discovered a unique concept that was not fully developed in SE Qld.

I developed systems of resin application – at first it was by hand and then through technology and the advancement of unique UV stable resins, a range of products was developed for many applications ranging from manufacturing, signage, gift and personal apparel – Kinbrook is known for it innovative out comes for their clients and customers. To make the selection easier for my customers to choose what categories they would need to be working in I have taken another innovative step for the company and now we have four and soon to be five businesses to help refine your area of choice. These are listed below.

My Main Services Are

1. Kinbrook – The doming innovators: Doming of Labels and Stickers – Trophy Centres, Vehicle Decals, Sequential numbering tags or stickers, Military Emblems. Wine and Boutique Beverage Branding. These are but a few.

2. Australian Name Badge: Large variety of sizes and finishes – Domed or Flat – Metallic/Full colour. – Reusable and various fixings to suit most applications. Online creator if you are feeling creative is available – Check it out, see how you go.

3. The Sticker Place: Create your own for your client or choose from a ever growing range of designs from the website. You have the choice of different sub-straights and adhesive strengths for your applications. Domed or flat it can be done. What is it that your client is looking for? Be the answer for them and they can be the hero in their business team.

4. Memorial Plaques and Memories: We all have someone special we would like to honour – create the plaque yourself online or contact us and we will do just that – With the Stainless Steel (being the most popular) the innovative use of technology and finishes has been developed for just this purpose – remembering our loved one being person or pet is part of our life – let us help you make it special.

What Makes My Business Unique (My P.O.D.)

We work with you and it is through discussions that solutions are found.

One client asked me "can it be done?" Without hesitation I said yes – I just had to work it out for the principals were the same. One week later Guy had his sign for His Sign Shop – The worlds largest dome 1450×800.

If one person has passion, he is more valuable than ninety nine who have only an interest – I am passionate in what I do. I'll share the passion with you.

Website 1
Website 2
Website 3
Website 4
My Business xPerience
My xPertise

Robert is owner of award winning Kinbrook, Australian Name Badge, The Sticker Place and Memorial Plaques and Memories.

He has 20+ years in the industry and is looking to connect with graphic designers in the area. You can find out more about Robert here http://www.linkedin.com/in/robertbroekman1

My Ideal Referral

He has 20+ years in the industry and is looking to connect with graphic designers/Printer/Marketers in the area. You can find out more about Robert here http://www.linkedin.com/in/robertbroekman1