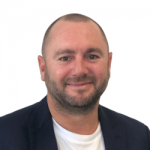 Personal Information
Name

Richard Swanton

Country

Australia

Phone

Richard Swanton

First Name

Richard

Nickname

richard-swanton

Headline

Helping business reduce the stress of sourcing & managing talent whilst being capital efficient.

Current Position

Founder & General Manager

City

Sydney

Personal Bio/ Summary

Strategic, entrepreneurial professional and sales mentor with an eye for innovation and operational perfection. With over 15 years of management and leadership experience, throughout an impressive span of industries, he has left in his wake a proven track record of success. Specialising in marketing strategies, people management, leadership development, coaching & mentoring, strategic partnerships and business development. He is a highly effective public speaker, tech savvy and is extremely passionate about establishing and building on relationships with both internal and external business partners.

Mobile Phone Number

0452625606

Facebook
LinkedIn
Personal Email Address
Other
Who I'm looking to connect with - my ideal referral partner

My ideal referral partner would be HR Managers, Operational Managers, COO's, CEO's, Internal Recruiters. Quite simply put, any business operator that is looking to streamline their businesses recruitment process, reduce their cost-per-hire and increase efficiency on an out-of-date process, is who I would like to connect with.

I have and do work with many different types of businesses, from Real Estate to Manufacturing and all have been able to attract, manage and hire talent without having to pay huge dollars to post ads!
Additional Information
| | |
| --- | --- |
| Bx Groups you regularly attend | Cronulla, Sydney |
| Something not many people know about you | Decided to have kids after 4 weeks in a relationship and still happily married with two girls! You know, when you know! |
Business Information
Business Trading Name

Workconex Pty Ltd

Business Category Type

Workforce – Recruitment

Business Address

Level 7/82 Elizabeth Street, Sydney NSW 2000 Australia

Email Address
Business Phone Number

1300789920

About My Business

Workconex is an emerging leader in recruitment technology. Workconex's cloud Recruitment Management Software (RMS) is the platform of choice for businesses seeking to streamline their internal recruitment process. The platform redefines recruitment to a new level of efficiency by empowering businesses to simplify their recruitment process, end to end.

Australian owned and operated, Workconex was founded in 2017 on the back of a simple thought that, 'there had to be an easier way to manage recruitment'. In January 2020, Workconex was acquired by the publicly listed company Nvoi Group (ASX:NVO), and strongly has its sights set on solving the recruitment problem for businesses globally.

My Main Services Are

The Workconex platform allows users to create powerful job ads, publish to multiple job sites in a single click, connect to candidates faster, manage the entire hiring workflow, surface powerful insights, automate intelligent messages across email, SMS, social and have the ability to onboard a new hire straight into payroll.

What Makes My Business Unique (My P.O.D.)

Empowers you to simplify your recruitment process, end to end…

A proven SaaS platform for businesses who want to experience;

Quality Applicants
Job Ad Distribution
Applicant Tracking
Onboarding

All in one system!

My Special Offer to BxNetworking Members

For all Bx Members we are delighted to offer a complimentary 30day subscription to Workconex. Simply reach out to richard.swanton@workconex.com for a chat.

Website 1
Website 2
My Business xPerience
| | |
| --- | --- |
| My xPertise | Strategic, entrepreneurial professional and sales mentor with an eye for innovation and operational perfection. With over 15 years of management and leadership experience, throughout an impressive span of industries, he has left in his wake a proven track record of success. Specialising in marketing strategies, people management, leadership development, coaching & mentoring, strategic partnerships and business development. He is a highly effective public speaker, tech savvy and is extremely passionate about establishing and building on relationships with both internal and external business partners. |
| My Passions | Im passionate about business, my family and living life to the fullest. |