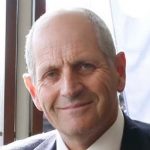 Personal Information
Name

Peter Meagher

First Name

Peter

Last Name

Meagher

Nickname

peter-meagher

Headline

Freelance Photographer

Current Position

Photographer

City

Sydney

Personal Bio/ Summary

I am based in the Eastern Suburbs of Sydney.

Since receiving my first point and shoot camera for my 10th birthday, I have developed a passion for photography. Today 45 years later I now call my self a photographer.

I am a freelance photographer who is professional and is dedicated to providing a photography service. My aim is to provide my clients with a great and creative photographic images that meet their needs or requirements, whether professional or personal.

I offer a relaxed, friendly, elegant and unobtrusive photography that documents the day.  I believe that pictures can effectively tell a story which you can look back to for years to come.

I capture these moments with posed and candid photographs.

I do hold a current Working With Children Check Clearance

WWC1613684E

Mobile Phone Number

0411376603

Facebook
Personal Email Address
Who I'm looking to connect with - my ideal referral partner

My ideal referral partner is someone that is looking for a relationship in which I can get repeat business from them.  My core business is events, corporate head shots, social media photography, parties, family portraits or photography for websites.
Additional Information
| | |
| --- | --- |
| Bx Groups you regularly attend | Bondi Beach, Sydney |
| Date of Birth | 18/01/1964 |
Business Information
| | |
| --- | --- |
| Business Trading Name | Marzo Photography |
| Business Category Type | Photographer |
| Email Address | |
| Business Phone Number | 0411376603 |
| My Main Services Are | Corporate Events, Corporate Head Shots, Birthday Parties, Christenings, Baptisms, Family Portraits, Social Media photography, Website photography |
| Website 1 | |
My Business xPerience
| | |
| --- | --- |
| My Interests | I am a die hard Rugby Union tragedy, I follow the Wallabies, Waratahs and Randwick Rugby Club which I am actively involved as the Manager for 1st Grade.  Don't mind a round of golf and have known to do a bit of scuba diving though must admit it's been a few years since I did that. |
| How I can Help Out Other Members | I really do enjoy helping people out achieve their goals, especially when it appear unachievable for themselves.  I know it sound cliche but it is the honest truth, I often see a worthwhile challenge to impress that person. |
| Why I love BxNetworking | I fell in love with Bxnetworking at the very first meeting at Bondi Beach, I can see there is a lot of structure and purpose in this organisation, without being over bearing.  It encourages its members to be active with out making it compulsory. |
| My Ideal Referral | My ideal referral is someone that I can build a relationship with so that I can get repeat business from. |