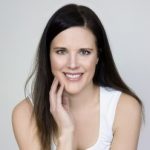 Personal Information
Name

Natalie Sammons

Phone

Natalie Sammons

First Name

Natalie

Nickname

natalie-sammons

Headline

Local Director – The Local Business Network Canberra & Director – Onamission | Business Growth Expert | Business Advisor | Coach | Boss when you need it!

Current Position

Director

City

Canberra

Personal Bio/ Summary

As an elite athlete I learned the value of a great mentor and partner. The trusted person that has the ability to see what being involved in the action makes you blind to, keeps you accountable, pushes your boundaries and teaches new skills to allow the achievement of the impossible, difficult or unattainable.  So why is it when it comes to our livelihood, most of us don't recognise that we too need specialised support? Why are we blind to the impact that our underperforming or OK business is having on the people that we love including ourselves?

As business owners, we set goals of how our business was going to serve us with more money and eventually more time.  Unfortunately, for a majority owners these goals have been clouded by reality for wearing too many hats and needing more work, more time and more money.  Imagine if you could create your Ideal Business as in your Ideal Income (so you're well paid), Ideal Hours (so you don't burn out) and Ideal Scale (so you get to the size of business you want)

For over 20 years I have worked closely with small businesses. I understand the challenges that business owners face. I love working within Canberra and surrounding region and am passionate about enabling business owners to achieve their goals. 

I am proud to say that I have successfully helped clients to:

•             Double their profit in one year;

•             Reduce stress and create a business that serves them better; and

•             Open up opportunities that they hadn't seen or were too busy to recognise.

Mobile Phone Number

0411603123

Facebook
LinkedIn
Personal Email Address
Who I'm looking to connect with - my ideal referral partner

Accountants, Bookkeepers, Financial Planners, IT Providers, Marketing Guru's, Insurance Brokers. Any business owner that knows their business will prosper, if their clients business grow.