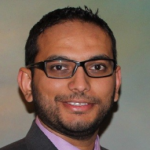 Personal Information
Name

Mustafa Marvi

Phone

0437157610

First Name

Mustafa

Nickname

mustafa-marvi

Headline

Director at MYM Accounting & Business Consultancy | Virtual CFO Services | Cash Management | Budgeting & Forecasting | Bookkeeping

Current Position

Principal at MYM Accounting & Business Consultancy

City

Sydney

Personal Bio/ Summary

I am the director at MYM Accounting & Business Consultancy and provide small to medium size businesses with a dedicated and strategic part-time CFO or Virtual CFO to help them succeed and grow strong. A Virtual CFO works with your business on a part-time basis and provides budgeting, management reporting, and high level strategic advice. By integrating into your day to day operations, we can keep an eye on reducing cost, increase efficiency and help you grow your business.

I am a qualified CPA with over 14 years of Australian work experience in various industries such as manufacturing, aviation, construction and maintenance of transport infrastructure in SME, multinationals, ASX listed company and private equity owned company.

I am originally from Pakistan. At the age of 19 i went to Dublin, Ireland and lived and worked there for nearly 5 years. In 2005 i moved to Sydney, Australia and I have been here ever since.

 

Mobile Phone Number

0437157610

LinkedIn
Personal Email Address
Other
Who I'm looking to connect with - my ideal referral partner

I would love to connect with business coaches, IT professionals and Marketing professionals who work with Small to medium size businesses.
Additional Information
| | |
| --- | --- |
| Bx Groups you regularly attend | Inner West, Sydney, North Sydney, Sydney, Parramatta, Sydney, Surry Hills, Sydney, Sydney CBD, Sydney, Sydney Hills, Sydney |
| Date of Birth | 20/10/1981 |
| Something not many people know about you | I am the Co-Founder & Trustee of Hakimi Trust Australia, a charity organisation who helps with education and medical cases in India, Pakistan, Africa and also locally in Australia |
Business Information
Business Trading Name

MYM Accounting & Business Consultancuy

Business Category Type

Accounting – Accountant, Accounting – Accounting Software, Accounting – Bookkeeper, Accounting – Payroll, Workforce – CFO Services

Business Address

8 Nuvolari Place, Wentworth Point, NSW, 2127

Email Address
Business Phone Number

0437157610

About My Business

MYM Consultancy provides small to medium size businesses with a dedicated and strategic part-time CFO or Virtual CFO to help them succeed and grow strong.

 

We understand that when businesses evolve, they require more diverse and sophisticated services. We take pride in working with the business, understand their needs and challenges and help them by providing strategic advice and a clear path towards growth.

My Main Services Are

Virtual CFO Services
Cash Management
Budgeting & Forecasting
Diagnostic Review
Bookkeeping Services

My Special Offer to BxNetworking Members

1 hour free consultation on the health of your financials.

Website 1