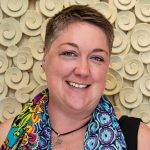 Personal Information
Name

Mel Thornberry

First Name

Mel

Last Name

Thornberry

Nickname

Mel Thornberry

Headline

Photographer/Owner @ Mel Thornberry Photography

City

Canberra

Personal Bio/ Summary

Hi, I am Mel and I am the Owner and Photographer at Mel Thornberry Photography .

I specialize in Event Photography. This includes keynotes, launches, networking, awards, product launches and head shots.

I am also sharing my 25+ years of experience in the industry to help people take better photos. With the propper knowledge and tools, you will no longer have to rely on stock imagery.

It is important to have professional, high quality photography on your professional online presence.

Looking forward to meeting you all!

Mobile Phone Number

0405357311

Facebook
LinkedIn
Personal Email Address
Other

Instagram: @mel_thornberry_photography

Who I'm looking to connect with - my ideal referral partner

I help businesses to have high quality photographic images that show them in an approachable and professional manner for their marketing, branding and online presence.
Additional Information
| | |
| --- | --- |
| Bx Groups you regularly attend | Braddon, Canberra, Deakin, Canberra, Tuggeranong, Canberra |
| Date of Birth | 26/11/1981 |
Business Information
Business Trading Name

Mel Thornberry Photography

Business Category Type

Photographer

Email Address
Business Phone Number

0405357311

About My Business

Photography has always been a passion of mine, and I give my clients high quality images that they can use over and over and over again in their online presence.

My Main Services Are

I specialise in corporate photography.

This includes:

– Events

– Keynote speakers

– Business launches

– Awards

– Network meetings

– Headshots

– Photos for marketing and branding

and

– Photography coaching programs

What Makes My Business Unique (My P.O.D.)

Mel Thornberry Photography is unique because I work WITH my clients to understand the essence of their business  to properly ascertain what they are needing photographically.

Website 1
My Business xPerience
My xPertise

My expertise is being an un-obtrusive, professional photography of corporate events, and headshots (professional portraits). I guide people as to how to sit, by also make them feel comfortable in front of the camera through easy going conversation and reassurance.

How I can Help Out Other Members

Why I love BxNetworking

I love BxNetworking, because it is a room of professional people from a variety of industries all having a good time and have built fun relationships with each other. Always ready for a laugh.

My Ideal Referral

My ideal referral is professionals who need high quality images to visually show the business/company.

If you have a need for photos, but not quite sure what you want, I will work with you find the perfect style to compliment and show who you are, what you do and what the company is.