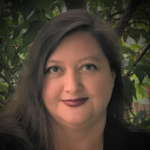 Personal Information
Name

Martha Travis

Country

Australia

First Name

Martha

Last Name

Travis

Nickname

Martha Travis

Phone
Headline

HR Consultant | People Innovator

Current Position

Human Resources Professional

City

Westmead

Personal Bio/ Summary

Martha is a pragmatic, commercially savvy and professional senior manager, specialising in the human resource stream. She has an array of operational and strategic experience in a range of environments, most within service-related industries, including security, cleaning, customer service and hospitality.


​Martha's passion is for people; and she believes that in every organisation, it is the people who are the key to achieving strategic business outcomes and ensuring long-term sustainability. Martha is always seeking new ways to engage people and help them work to their potential.

She holds a BA (Applied Communication Studies), Certificate IV Training and Assessment and Certificate IV Human Resource Management and is an i4 Neuroleader Trainer with the About my Brain Institute.

Martha chooses to work with organisations where she can influence the current and future success of the business through operationally aligned contributions to the strategic goals.

Martha worked as the General Manager People and Culture with Assetlink between 2016 and 2019, leading the multi-award-winning team of Human Resources, Recruitment, Training, Rewards and Engagement, and WHS specialists.

Prior to this role, Martha worked with MSS Security for almost 7 years with her most recent role being General Manager People and Culture; which afforded her extensive exposure to the commercial and operational aspects of working within a contract-based business.

Martha has a reputation for generating ideas that creatively address complex business challenges and issues, an ability to foresee market challenges, business risk and human behaviour, to best prepare a company for staying market relevant, developing and maintaining a point of difference and alleviating risk. She is also considered a calm, measured, and genuine person who directly and proactively addresses the nub of issues.

Mobile Phone Number

0412158588

LinkedIn
Personal Email Address
Who I'm looking to connect with - my ideal referral partner

Small to medium-sized businesses (SMBs) 0r Not-for-profit organisations (NFPs) who require the assistance of an HR professional to assist them maximise their investment in their people. Either because they are too small to employ an HR professional, or because they need more advanced HR skills than they currently have in their organisation.
Business Information
| | |
| --- | --- |
| Business Trading Name | Martha Travis | People Innovator |
| Business Category Type | Human Resources – HR Consultant |
| Business Address | 23 Darcy Road |
| Email Address | |
| Business Phone Number | 0412158588 |
| Blog | |