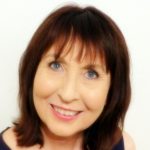 Personal Information
Name

Louise Hallinan

Country

Louise Hallinan

Phone

Louise Hallinan

First Name

Louise

Last Name

Hallinan

Nickname

Louise Hallinan

Headline

Founder of Smart Brain Health Centre, International Award-winning Author & Natural Medicine Practitioner

Current Position

Founder, International Award-winning Author & Natural Medicine Practitioner

City

Sydney

Personal Bio/ Summary

I am the International Award-winning Author of the book "Smart Brain, Healthy Brain", a fully qualified & accredited Natural Medicine Practitioner & have been working in the health industry for 15 years. I have been awarded "Highly Commended for Practitioner of the Year" in the ATMS and Nature & Health Awards 2016, as recognition of my work by the Natural Health Industry.

My mother, Alice, suffered with Alzheimer's disease for many years. The personal experience has given me a deep understanding of the devastation caused by this disease. I was told by doctors at that time it was hereditary and that I may have a good chance of getting it myself. Spurred on by this shock, I researched everything I could about Alzheimer's disease to find what can be done to possibly avoid or prevent this from happening to me. I co-wrote a research paper in 2003, "Alzheimer's Disease: A homeopathic look at Treatment and Prevention", a copy of which is in the Dementia Australia Library in Sydney.

I have been researching memory problems and their causes over the past decade, to find the answers so many are looking for. All this information has been backed up by medical and scientific research studies and put together in my first book "Smart Brain, Healthy Brain". 

"Smart Brain, Healthy Brain" has recently won the Silver Medal in the 'Living Now' Book Awards (USA) Health/Wellness category.  It has also been selected by Amazon.com as one of the 'Best Books of the Month'.

Mobile Phone Number

0466361308

Facebook
LinkedIn
Personal Email Address
Who I'm looking to connect with - my ideal referral partner

My ideal referral partners would be a Neurologist, Lawyer, Accountant, Psychologist or Chiropractor.
Additional Information
| | |
| --- | --- |
| Bx Groups you regularly attend | Crows Nest, Sydney, Sydney Hills, Sydney |
| Something not many people know about you | I personally met Bette Davis – Hollywood Movie Star |
Business Information
Business Trading Name

Smart Brain Health Centre

Business Category Type

Health – Health Consultatnt, Health – Natural Therapies, Health – Nutrition Consultant, Health – Nutritional Products, Health – Well-being & Health Coach

Business Address

Suite 109, Zhen Building,

33 Lexington Drive,

BELLA VISTA    NSW   2153

Email Address
Business Phone Number

1800906360

Blog
About My Business

The Smart Brain Health Centre specialises in the prevention and treatment of memory problems and improving brain health.    I work with Baby Boomers and Generation X  to help them to avoid the risk of dementia.   If you are:  

struggling with poor memory, foggy thinking, lack of focus and concentration; 

concerned about your memory due to a family history of Dementia; 

 affected by Stress, Anxiety and/or Depression;

would like to be proactive and improve your memory and retain more information;   

the Smart Brain Health Centre can help you.

I have developed a unique comprehensive 5 Step PREVENTION Program to help you identify the cause of your memory problem and provide a Treatment Solution specifically for you.

What Makes My Business Unique (My P.O.D.)

The Smart Brain Health Centre is the only Health Centre in Sydney specialising in the Prevention and Treatment of Memory Problems and Improving Brain Health.  We identify the cause in order to treat, prevent and reduce the risk of Alzheimer's disease / Dementia.

Website 1
Website 2