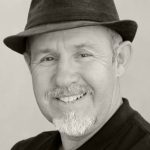 Personal Information
| | |
| --- | --- |
| Name | Jeff Polley |
| First Name | Jeff |
| Nickname | jeff-polley |
| Headline | Evangelist-at-Large for Printshop by Harvey Norman |
| Current Position | Business Development Manager |
| City | Sydney |
| Personal Bio/ Summary | With nearly 40 years in the printing industry I'm well-positioned to help you navigate the world of ink, paper and pixels. Whether you need a business card or a banner, a signature scanned or a sign installed, I promise to give you the best in service, quality and on-time delivery. |
| Mobile Phone Number | 0422047157 |
| LinkedIn | |
| Personal Email Address | |
Additional Information
| | |
| --- | --- |
| Bx Groups you regularly attend | Cronulla, Sydney, Inner West, Sydney, St George, Sydney, Sutherland, Sydney |
Business Information
Business Trading Name

PrintShop by Harvey Norman

Business Category Type

Printing & Signs – Print Management

Business Address

Harvey Norman Flagship Store

Level 1, 250 Parramatta Road,

Auburn NSW

Email Address
Business Phone Number

0422047157

About My Business

PrintShop by Harvey Norman exists to provide the best possible solution to your printing needs. Everything you see in a Harvey Norman store, from the brochures to banners, cards to catalogues, is now available to you, with the benefit of our decades of experience. We offer tremendous value for money, backed by our legendary service and commitment to quality. And we come to you!

My Main Services Are

Our slogan is "You name it, we can print it!", and I think it's pretty accurate.

Imagine a product that takes ink, and we can do it for you. We have same day printing in-house, and a host of machines available across a number of sites.

Digital, web or offset, we have the ability to make it happen for you.

What Makes My Business Unique (My P.O.D.)

PrintShop by Harvey Norman is unique in that it sits within a store, meaning super low overheads – reduced costs that flow through to you, the customer. Plus plenty of easy parking.

We also come to you, and most deliveries are free within Sydney area; some are free even outside that!

And we are open 7 days (you may need an appointment for the weekend though).

My Special Offer to BxNetworking Members

The 3 'B's of Business – an exclusive offer for Bx members:

Business cards – 500 Premium Cards, printed on both sides on 450gsm board with velvet matt celloglaze both sides – $99

Brochures – 500 A5 Brochures printed one side on 150gsm gloss paper – $99

Banners – a standard pull-up banner – 850mm x 2020mm with poles and carry bag – $99

All prices include GST
My Business xPerience
My xPertise

With nearly 40 years experience in the industry I am uniquely situated to give you the best advice on how to approach your printing.

I began work as a printer, studying lithography at Sydney Tech (finished 2nd in the state!) before honing my skills in a number of stores before being head-hunted to Brisbane where I worked for the next 30 years.

In 2000 I transitioned from the floor to the office, and began a new career in sales where my practical experience and desire to please the customer quickly translated into success. A strong interest in branding and marketing led to further study, and further benefits for my customers as I applied that knowledge to their businesses.

After a short period of running my own print business I was approached to join PrintShop, and excited by the opportunity it presented I moved back to Sydney.

My Passions

The printing industry is a major passion for me!

I'm drawn to iconic things, so it should come as no surprise that I love Harley Davidsons,  Apple products and Nikon cameras.

My Interests

Riding my Harley, photography, graphic design, learning, drawing….

How I can Help Out Other Members

My knowledge on printing, and how it relates to marketing and branding in particular, should be of benefit to anyone in business. I'm happy to share that knowledge any time.

Why I love BxNetworking

I love Bx because you get to meet great people, and it brings great opportunities. And how good is the food generally too.

My Ideal Referral

My ideal referral would be a business that does frequent large amounts of printing. That's not to say I don't like helping out small businesses, because that's where all big businesses start, and it's a joy to be along for the ride.