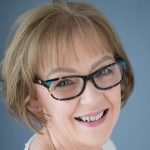 Personal Information
Nickname

janet-dougherty

Phone

+64274775390

First Name

Janet

Headline

Learn-by-Doing Corporate Trainer; Excelcu Coach & Hypnotist

Current Position

Business Coach/Hypnotist and Corporate Trainer

City

Hastings New Zealand

Personal Bio/ Summary

My name is Janet@bizgrowglobal.com. "I help people in, or considering going into business to resolve their limiting beliefs, find their passion, accept and love themselves, be confident and competent in communication, people management and business skill. I do this through training, coaching and/or hypnosis"     Janet Dougherty ~ Hypnotist/Coach/Corporate Trainer 'Practical ~ Memorable ~ Life changing'

One of our trainers' is Captain Eileen O'Malley born in 1537. She employs and trains upcoming pirates who want-to-be in the  O'Malley Pirate Family.  She trains them to be successful pirates, to build the O'Malley Fleet and secure more and even more gold coin for the Family. Leadership, Management, Team building, Communication and Financial Reporting, OH&S and more, are critical aspects of working in and running the O'Malley Pirate Business. 

In addition, I am a REACH Profiling Practitioner and Partner.  At Bizgrow Ltd. we use REACH Profiling to educate people on the how and why they do the things they do, in the manner they do them. Each person profiled is given the opportunity to be educated on and about the profiles of people different to their own. You see, when you know your own profile and can recognise the profile of the person(s) you are speaking to, has the potential to fast build rapport and positively impact relationships between people at work, with clients and in the home. REACH Profiling may be used to highlight a lack in leadership and communication skill. This enables access to training and coaching opportunities with measurable outcome,  for those individuals who choose to be educated.

Having conceptualised and experienced running my own business, plus being the only person in NZ trained by Clinton Swaine the World Leader in games-based education for business, enables me to work with and upskill people so they design and achieve a successful work/life balance.

Mobile Phone Number

64274775390

Facebook
LinkedIn
Personal Email Address
Other
Who I'm looking to connect with - my ideal referral partner

Accountants,
HR Professionals,
Financial Planners,
Business Insurance Providers.