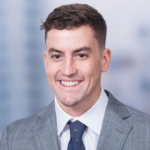 Personal Information
Name

James Diamond

Country

James Diamond

Phone

James Diamond

First Name

James

Last Name

Diamond

Nickname

James Diamond

Headline

Lawyer at Diamond Law

Current Position

Lawyer

City

Gold Coast

Personal Bio/ Summary

I am a Lawyer at Diamond Law, Diamond Law is a fixed fee, free initial consultation law firm based in South East Queensland that services clients domestically and internationally.

Diamond Law was established in 1980 and continues to provide legal services that are more accessible and understandable to its clients. Diamond Law provides the following legal services:

corporate and commercial;
taxation;
Intellectual property;
Conveyancing;
Dispute resolution; and
Wills and Estates.

Mobile Phone Number

61451061784

LinkedIn
Personal Email Address
Who I'm looking to connect with - my ideal referral partner

My ideal referral partner is a professional that works with clients that have a need for fixed priced legal services. These clients would include clients of accountants, mortgage brokers, stockbrokers and other lawyers that have clients going through any type of change and need a lawyer to assist in ensuring they are completely legally structured.