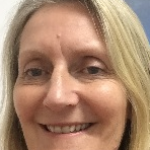 Personal Information
Name

Denise Maloney

Country

Denise Maloney

First Name

Denise

Last Name

Maloney

Nickname

Denise Maloney

Phone
Headline

Connector of Small Local Business into their Local Customers

Current Position

Coffee News Australian Franchisor

City

Gold Coast

Personal Bio/ Summary

I have played many roles in life already starting as a tennis player playing at national level, and starting my first business at age of 15. As well as a primary school teacher and business owner of several different businesses, ranging from Retail, Service Industry through to Direct Sales.Currently Im working in the small business and health sector helping individuals improve their health and businesses improve their connections.My Core Values Include:* Integrity* Honesty* Compassion* Commitment* FamilyI help people by:

1. Increasing their businesses exposure to the local community

2. Building a community that enables people to promote their products and services

3. Increase their overall health by making better choices

Mobile Phone Number

0488797901

Facebook
LinkedIn
Personal Email Address
Other
Who I'm looking to connect with - my ideal referral partner

My ideal referral partners are Business Brokers, Business Coaches, and Accountants who are working with small to medium sized businesses.