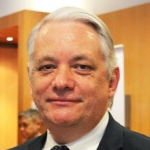 Personal Information
Name

David Gorton

Country

Everyone

Phone

Everyone

First Name

David

Last Name

Gorton

Nickname

David Gorton

Headline

Cyber Security & IT Managed Services | Director at Greenlight Newcastle Managed Services | Cyber Security

Current Position

Director

City

Newcastle

Personal Bio/ Summary

Does jargon – spambots, phishing, firewalls & attack surface, make your head spin? Concerned that your IT & cloud strategies aren't enough to protect you from data breaches & ransomware? Or is it the thought of talking to an IT geek about your needs that does your head in?

My career in IT has not diminished my love for finding the "magic" in easy & simple solutions. With experience in teaching Windows, Excel, & programming, I know how to explain complex concepts in everyday language. I am committed to helping businesses in regional Australia embrace technology & maximise return on investment.

"You look after your business & I will look after your IT."

20+ years' experience, including programming, cost modelling, IT management in a health, military service & teaching technology, I have a broad understanding of issues across a variety of business situations.

I listen first. I want to fully understand your needs, threats, concerns & opportunities.

A keen focus on efficiency & ROI leads me to collaborate with you to develop solutions & streamline processes including data management, data protection & backup services. After mapping out a plan, I will be there to assist in implementation.

Cybercrime is costly. Recently a new client came to Greenlight after losing $75K in one transaction to a spearfishing scam.

The Greenlight team and I will take care of your cloud, back up, data protection & cyber security in the background. We are available for IT support services as needed. Tell us what you want your IT system to do & you won't have to worry about how. We will work out the hard stuff to provide you with an easy to understand IT services plan.

Greenlight is vigilant in keeping up to date. We keep businesses informed of the latest trends & scams to help your staff recognise new threats.

Find out what my team & I at Greenlight can do for your business.

Mobile Phone Number

0434165000

LinkedIn
Personal Email Address
Who I'm looking to connect with - my ideal referral partner

Accountants, solicitors and professional services wanting to educate their clients about cyber security, cost control through managed services.
Additional Information
| | |
| --- | --- |
| Bx Groups you regularly attend | Newcastle, NSW |
| Date of Birth | 06/06/1960 |
| Something not many people know about you | I play the ukelele |
Business Information
| | |
| --- | --- |
| Business Trading Name | Greenlight ITC |
| Business Category Type | IT – Business Systems Consultant, IT – Computer Hardware Sales, IT – Data and Hosting, Security Services |
| Email Address | |
| Website 1 | |