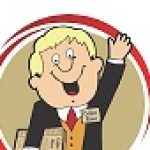 Personal Information
Name

Colin Piper

First Name

Colin

Last Name

Piper

Nickname

Colin Piper

Phone
Headline

Coffee News Australia Franchisee / Marketing Specialist / Author / Coach & Mentor

Current Position

Coffee News Australia Franchisee

City

Gold Coast

Personal Bio/ Summary

Mar 2019 – Current

Franchisee Coffee News Australia

At Coffee News we bring the Local Community and Businesses together.We do that through our publication, social media platforms, events and direct mail.

Sept 2015 – Current

CEO & Co-Founder of My Health My Wealth

My experience in the health arena comes largely from my own experiences, especially the last 3 plus years.In brief I've been a diabetic for 32 years, suffered from a faulty heart valve for over 40 years.In 2015 I had open heart surgery comprising a triple bypass and a Mitral Valve replacement this was an 8 & 1/2 hour operation.July 2017 saw me literally die after my body went into septic shock. I spent 10 days in an induced coma, on full life support followed by another 22 days in intensive care, in total I spent 11 weeks in hospital. Upon my discharge I was told I would never walk again and would be in a wheelchair.I'm out of the wheelchair and learning to walk again.Since then I've had 600 mm taken from my bowel and have been diagnosed as having Cancer.My diet has dramatically changed to now been vegetarian, organic, no dairy or alcohol.I'm currently writing several books, including my Autobiography with the aim to help as many people as possible to better health.

Sept 2008 – Oct 2018

CEO & Founder Property and Land Traders

Our key focus is providing Cash Flow Positive Properties for our investors.These properties are direct from Developers, Liquidators, Receivers & Distressed Sellers.We educate people in all aspects of property and real estate.Recently we have expanded our business into China with two staff members located in Beijing.Currently we are setting up strategic alliances in other cities in China, Singapore, and the US.

2003 – 2007

Business Owner – Rainbow Windows & Doors

A small boutique joinery that catered for the local building trade. We also did several high end jobs for clients in Sydney & did all the cedar joinery work for Lend Lease with the expansion of Erina Fair Shopping Centre on the central coast of NSW.

Mobile Phone Number

0419250963

Facebook
Twitter
LinkedIn
Personal Email Address
Other
Who I'm looking to connect with - my ideal referral partner

My ideal referral partners are Business Brokers, Business Coaches, and Accountants who are working with small to medium sized businesses.