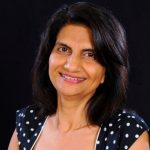 Personal Information
Name

Christila Chandra

Country

*

Phone

*

First Name

Christila

Nickname

christila-chandra

Headline

Health and Wellness Coach

Current Position

Health Transformation Coach

Personal Bio/ Summary

Christila Chandra is a Health Transformation Coach. It's her life's purpose to help working mums & dad struggling with lack of energy, stress, weight gain, aches, and pain, and annoying symptoms so they reverse their symptoms and restore their health in a natural way, doing what they love, look younger and enjoy a life of vibrancy.

She believes all her clients are unique and she has developed an individually customised boundless energy on autopilot approach to help them take charge of their mind, body, emotions, and well-being.

Facebook
LinkedIn
Personal Email Address
Other

Book your Free 40 minute Health Discovery session today, call 0410307809

Who I'm looking to connect with - my ideal referral partner

My referral partners are Doctors, Chiropractors, Physiotherapists, Personal Trainers, and business leaders who need healthier Teams to look after their customers.