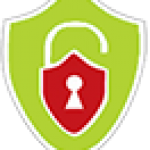 Personal Information
Nickname

arash-farmahini

Phone

+61 4 789 19 789

First Name

ARASH

Headline

IT SUPPORT & HELP-DESK & Services

Current Position

Solution Architecture

City

Sydney

Personal Bio/ Summary

Our mission is to ensure your business goals are realised through our IT support and technology solutions. With over 15 years of experience in the field, we've identified best-in-class technology and refined our IT support model to allow our clients to see business growth, improved efficiency, security and success

Mobile Phone Number

0478919789

Personal Email Address
Other

We've helped over 100 businesses grow and improve through our IT solutions and support

Who I'm looking to connect with - my ideal referral partner

IT Consulting

We focus on the practical alignment of your IT systems and infrastructure to the needs and aspirations of your business.

IT Security

We help you to protect your end-users, systems and business data from the risk of cyber threats.

IT Services

Helping our clients to take advantage of evolving technologies to deliver incremental value to their business.

Quality Services

Our professionals see what others don't, challenge conventional thinking, and consistently deliver innovative solutions.

IT Support

We provide a fully managed service that ensures the efficient, reliable and effective delivery of IT to your business.

Innovation Solutions

We stay at the cutting edge of enterprise technology always looking for the next innovation to help boost your business.

e

Website Design

All businesses need more client/costumers; Having a professional website can help you to achieve this.

We can create a professional looking, mobile responsive (compatible with tablet and mobile screens), search engine-optimised (Google, yahoo, bing, etc) website that helps you get more visit and more potential client are pieces of the job. we will use Website Analytics technology to understand where your prospects and customers are coming from, how much time they spent on each page, what they are doing on your website and how you can use this information to get more customers is the real differentiation between you and your competitors.

Social media advertising also becomes very important. Having a good understanding and strategy to use this infrastructure (Social media) is required to get the most out of it.d from their IT investment.