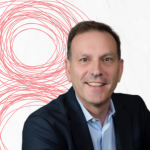 Personal Information
Name

Andrew Rootes

Phone

0418 100799

First Name

Andrew

Nickname

andrew-rootes

Headline

Director @ Numeric Eight Bookkeeping I Business Growth Expert I Sales & Marketing

Current Position

Director, New Client Business & Partnerships

City

Sydney

Personal Bio/ Summary

I've worked in senior software technology sales and marketing roles for more years than I'm willing to admit, starting out originally in the UK and over the past few years across Asia-Pacific and Japan, based in Sydney.

My wife, Trudi, is the Founder and Managing Director of Numeric Eight Bookkeeping, and this is what we do. Having watched on from the sidelines as she successfully grew the company to become the largest independently owned Bookkeeping firm in Australia, we recently made the decision for me to join the company to help accelerate growth further and take Numeric Eight to the next level!

Outside of work I love being on the water or on the ski slopes. I spent many years sailing competitively before moving to motor cruisers in more recent times!

I love to meet people and network, and I am really looking forward to connecting with you soon!

Mobile Phone Number

0418100799

Facebook
LinkedIn
Personal Email Address
Who I'm looking to connect with - my ideal referral partner

We love partnering with Accounting, Virtual Finance and HR firms, Franchises, Business Coaches, Marketing Firms, and IT Companies…

Business happens 24/7, a good referral for Numeric Eight is a business that does not want to be reliant on a bookkeeper that normally comes onsite once a week or per month and would like to be reassured that all their finance is not all in just one person's head!

Candidly, anyone who knows someone who has had challenges with their current Bookkeeper and is looking for a change of scenery!
Additional Information
| | |
| --- | --- |
| Bx Groups you regularly attend | Bondi Beach, Sydney, Brighton Le Sands, Sydney, Brighton Le Sands, Sydney, Cronulla, Sydney, Crows Nest, Sydney, Inner West, Sydney, Manly, Sydney, North Sydney, Sydney, Parramatta, Sydney, Surry Hills, Sydney, Sutherland, Sydney, Sydney CBD, Sydney, Sydney Hills, Sydney |
| Something not many people know about you | When I lived in Auckland, NZ I learned to fly and passed my helicopter pilots license |
Business Information
Business Trading Name

Numeric Eight

Business Category Type

Accounting – Bookkeeper

Business Address

Level 1,
11 Chandos Street,
St Leonards,
NSW,
2065

Email Address
Business Phone Number

0418100799

Blog
About My Business

Numeric Eight's team of bookkeepers are located in St Leonards. We regularly visit clients in North Sydney, Crows Nest, Artarmon and Sydney CBD. In fact, we will happily work with clients in NSW and around Australia!

My Main Services Are

We take care of your accounts like they were our own. This starts with the simple:
Data Entry
Accounts Receivable and Invoicing
Accounts Payable

We can add or include in our bookkeeping services:
Bank Reconciliations
Tax (BAS/IAS) lodgement and compliance
Payroll set up and processing
Superannuation
Debt Collection

As your business grows, you'll need a bookkeeper who will:
Monitor Cashflow
Prepare payments
Ensure Superannuation is lodged in a timely fashion
Prepare Financial Statements
Budget Forecast
Prepare Profit and Loss Reporting

Our accountants and bookkeepers also love to help business owners move to new accounting systems. Often you'll out-grow old systems or need to move to a new platform for your POS or inventory system. Numeric Eight can help you transfer to Xero, MYOB, or many other accounting packages. We can also work with your own customised accounting software.

What Makes My Business Unique (My P.O.D.)

Check THIS out!

We describe this as 'Beyond Bookkeeping!'

My Special Offer to BxNetworking Members

Are you an awesome entrepreneur, but sometimes struggle with the numbers? Don't worry we have some great tips for you.
Check out the link to our Australian Business Accelerator.
We usually charge $197, however, as a BX member contact me today and I'll enrol you for free!

Website 1