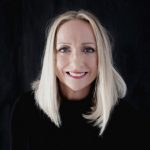 Personal Information
Name

Sue White

Country

Sydney, Australia

Phone

0412 033 444

First Name

Sue

Nickname

sue-white

Headline

Professional Photographer |Image Creator |Photography Stylist

Current Position

Sue White Photography

City

Sydney, Australia

Personal Bio/ Summary

I am wildly dedicated, wildly passionate and wildly excited to be taking modern art style photography to build out your digital images for your digital marketing strategy.

I create eye catching images designed and resized for facebook, instagram, twitter and blog posts that are edgy and modern and overlaid with catchy text and graphics to keep your socials populated with new images to enhance engagement and connection into your business.

My purpose is to create standout experiences for my clients, so they can enjoy having their photo taken, with peace of mind knowing that all the details are carefully and purposely planned out for their needs.

With over 15-years of Photography experience as a portrait, wedding and event photographer, I define my photography style as modern and artistic.

Photography has been a passion of mine for as long as I can remember. I have to pinch myself sometimes as I feel so lucky to be photographing the most amazing people in the most intimate of circumstances in the worlds best locations. Sometimes it just feels like a dream come true.

I'm blessed with the most amazing team any business owner could ever ask for and my partner Rob supports me no end on my enduring quest for perfection.

I love photography with all of the passion and cause that you could muster, and I look forward to capturing your portrait photography session.

Sue xxooxx…..

Mobile Phone Number

0412033444

Facebook
Twitter
LinkedIn
Personal Email Address
Who I'm looking to connect with - my ideal referral partner

Looking to connect with business owners or employees that need professional photography for content creation with their digital marketing strategy.