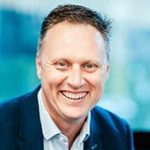 Personal Information
Name

Scott Whiteway

First Name

Scott

Nickname

scott-whiteway

Headline

Mindset Coach – Psychologist | Founder of Body & Mind Health

Current Position

Principal Consultant and Founder of Body & Mind Health

City

North Sydney

Personal Bio/ Summary

Body & Mind Health Founder Scott Whiteway is a Registered Psychologist with over 20 years experience providing psychological consulting, coaching, counselling and Training. 

Following the philosophy that all people are whole, complete and have the capacity to be physically and psychologically well, Scott focuses on providing skills and strategies, and identify existing resources and strengths to support his clients in quickly returning to their best.

A published researcher and regular contributor at mental health-related conferences, Scott encourages his clients to identify the issues they are struggling with before working on a realistic action plan.

Scott's goal is to help you adapt and thrive, no matter what your circumstances, by providing psychological counselling and encouraging nutritional and physical wellbeing.

Mobile Phone Number

0412506605

Facebook
Twitter
LinkedIn
Personal Email Address
Other
Who I'm looking to connect with - my ideal referral partner

Body & Mind Health works with people so that they can be their Best Self.  This is achieved through integration of Mindset, Nutrition and Physical Activity. Body & Mind Health is built on parterships and referral networks with other professionals.  Health Professionals working together provide better outcomes for clients and in turn sustained business success.  I am looking to partner with any Nutritionists, Dietitians, Personal Trainers, Exercise Physiologists and any other professionals working with people to achieve their best self.  This may include anyone, for example: financial planners, accountants, physiotherapists, GPs all know people that are striving to be their best.  Body & Mind Health works with people to target the key areas of their life in a sustainable and focused manner, achieving long term results.