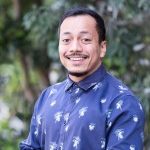 Personal Information
Nickname

sal-miceli

Name

Salvatore Miceli

Country

Salvatore Miceli

Phone

Salvatore Miceli

First Name

Sal

Headline

I help time poor professionals and business owners simplify their finances and get them on the path to Financial Freedom!

Current Position

Wealth Coach

City

Brookvale

Personal Bio/ Summary

Sal Miceli| Aureus Financial

Wealth Coaching and Education is my field of expertise.

I also love gymnastics and keeping fit 🙂

Mobile Phone Number

0424762785

LinkedIn
Personal Email Address
Other
Who I'm looking to connect with - my ideal referral partner

I am looking to connect with networks of small business owners who are looking to transform their business into a Personal Wealth Creation machine.