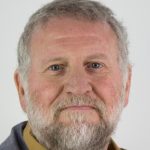 Personal Information
Nickname

roger-smith

Phone

0262577792

First Name

Roger

Headline

Creating agility, capability and stability in your business by delivering better business security! Try our free CareMIT diagnostic tool and gap report

Current Position

Director

City

Canberra

Personal Bio/ Summary

I am a business security adviser and expert that creates resilience, profitability, agility and stability in business organisations by making them more secure.

I am an author of 2 books on cybercrime and I also teach and lecture on hacking and the hacking techniques of the cybercriminal at the University of New South Wales in the Australian Defence Force Academy campus in Canberra.

Business security should be viewed as a way to enhance the businesses ability to adapt to change,  to change directions as required in the ever-changing business world, build more resilience into the organisation and make the organisation more productive and stable.

We change an SME's business and cybersecurity from a cost centre to a business winning capability.

From my understanding of the hacking capabilities of script kiddies, cybercriminals and nation-states we have developed a unique way for SME's to protect their organisations from a cyber event with a 6 step process. 

Mobile Phone Number

0400830837

Facebook
Twitter
LinkedIn
Personal Email Address
Who I'm looking to connect with - my ideal referral partner

Not-for-profit organisations and charities who want to make their business more stable, profitable and resilient by making it more secure and avoiding a cyber event.   An Organisation who wants to protect their clients and cause from a cyber attack.