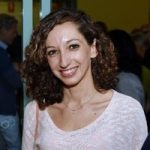 Personal Information
Name

Michelle Lesco

Country

Michelle Lesco

Phone

Michelle Lesco

First Name

Michelle

Last Name

Lesco

Nickname

michelle-lesco

Headline

Individual & Philanthropic Giving Executive, Cure Cancer

Current Position

Individual & Philanthropic Giving Executive, Cure Cancer

City

Sydney

Personal Bio/ Summary

With a decade of experience in the not-for-profit industry, spanning states and countries, I've developed a unique view of the current giving climate. My personal passion has always been the same – illustrating for today's donors and philanthropists the precise impact of their generosity and empowering them to pursue the change they've personally imagined.I currently lead the traditional fundraising arm at Cure Cancer – one of the oldest charities in Australia. We don't pick and choose the cancers we fight. Cancer doesn't discriminate and neither do we. Our collective team of scientists, donors, volunteers, fundraisers, staff and Board dedicate every day to our common goal: making this the last generation to die from cancer. An investment in this space, whether large or small ensures that the most promising cancer research is always moving full steam ahead: http://www.curecancer.com.au/collaboration

LinkedIn
Personal Email Address
Who I'm looking to connect with - my ideal referral partner

For whatever the reason, many individuals have a strong desire to lower their taxable threshold. As an executive specialising in exactly this area, I can help your client achieve just that while simultaneously making a valuable impact for cancer research. An otherwise simple donation can pack a big punch and make a powerful impact.

Ideall referral partners might be tax agents, solicitors, foundation trustees and administrators, or businesses looking to give back while financially planning ahead.