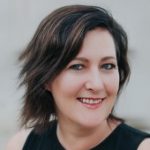 Personal Information
Nickname

louise-delaney

Phone

0407911076

First Name

Louise

Headline

CEO & Founder of CashFlowsForYou

Current Position

Business Manager at CashFlowsForYou

City

Brisbane

Personal Bio/ Summary

My background is in Banking and Technology, predominately in transaction processing, where I was able to work in countries across Europe, Africa and the Middle East. In 2005, I relocated back to Australia and had a career pivot into being a business owner of a now highly successful immigration law practice. 

In recent years, whilst still managing the law firm, I started CashFlowsForYou. Where I help other business owners get their cash flow forecasting managed so they can enjoy being business owners with less stress and worry.

Mobile Phone Number

0407911076

Facebook
LinkedIn
Personal Email Address
Who I'm looking to connect with - my ideal referral partner

I am looking to connect with business owners who need help with their cash flow forecasting.

With my ideal referral partner being business coaches with clients in trade based services, such as builders, plumbers, carpenters, hair dressers, electricians, painters.