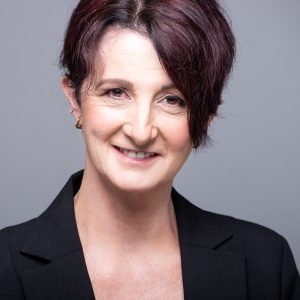 Personal Information
First Name

Gayle

Last Name

McKew

Nickname

Gayle McKew

Phone
Headline

>Strategic Financial Adviser > Age Care Specialist > Superannuation > Retirement Specialist > Wealth Creation>SMSFs>GradDipFinPlan (2019)

Current Position

Strategic Financial Adviser

City

Burleigh Heads

Personal Bio/ Summary

Gayle McKew brings extensive experience accumulated over more than 40 years in financial services, with a focus on financial planning since 1997.

You'll receive strategic guidance from an experienced, fully qualified FASEA compliant financial planner, with may provide opportunities to help save money, clear debt, build wealth and improve your financial future. As we're a fee-for-service practice you will know what you're paying up front, nothing is hidden!

Gayle's wealth of expertise, strategic financial advice and compassionate, approachable manner make her the ideal choice for all your investment, wealth creation, retirement income strategies, superannuation and SMSF, plus Aged Care advice.

Mobile Phone Number

0407159298

LinkedIn

http://www.linkedin.com/in/strategic-financial-advice-age-care-specialist-gaylemckew

Personal Email Address
Other
Who I'm looking to connect with - my ideal referral partner

Accountants who do not have inhouse financial advisers or who are happy to outsource aged care advice
Additional Information
| | |
| --- | --- |
| Bx Groups you regularly attend | Gold Coast, QLD |
Business Information
Business Trading Name

Prosperity Planning

Business Category Type

Finance – Wealth & Superannuation

Email Address
Blog
About My Business

Since 2012, the team at Prosperity Planning have had an emphasis on building quality, long-term trust-based client relationships.

Gayle McKew, our Strategic Financial Adviser, is proud to have met the new FASEA education requirements in November 2019, more than six years ahead of the legislated deadline.

Gayle brings extensive experience accumulated over more than 40 years in financial services to each client interaction, and has been focusing on financial planning since 1997. Gayle's wealth of expertise, strategic financial advice and compassionate, approachable manner make her the ideal choice for all your investment, wealth creation, retirement income strategies, superannuation and SMSF, plus Aged Care advice.

Gayle has an innate ability to relate to people of all ages and backgrounds, using everyday language you can understand. She prides herself on listening carefully, demonstrating care for you and your loved ones, as she builds trust and learns your individual situation before developing a personalised strategy to enhance your financial situation, based on your unique circumstances.

She is highly ethical and will never recommend a product which doesn't suit you or she wouldn't use herself or for her own loved ones. Gayle truly cares for her clients and consistently goes the extra mile.

Because Gayle is the business owner, you're assured of a trusted, quality, long-term relationship and optimal advice.

My Main Services Are

– Retirement Planning

– Superannuation/SMSFs

– Wealth Creation

– Aged Care Financial Strategies

What Makes My Business Unique (My P.O.D.)

We're a female led team, which means we endeavour to treat all of our clients with care and empathy plus the dignity they deserve.

In fact, many clients have commented the way they're treated makes them feel like they're family members.

My Special Offer to BxNetworking Members

– Free 15-minute Aged Care Strategy Call available to all Bx Members.

– 10% discount on our usual Financial Planning Professional Services Fees to Bx Members.

Website 1
Website 2
My Business xPerience
My xPertise

Gayle brings extensive experience accumulated over more than 40 years in financial services. She has been a financial planner since 1997. Gayle's wealth of expertise, strategic financial advice and compassionate, approachable manner make her the ideal choice for all your investment, wealth creation, retirement income strategies, superannuation and SMSF, plus Aged Care advice.

Graduate Diploma in Financial Planning
Advanced Diploma in Financial Planning
RG146 SMSF
RG146 Margin Lending and Gearing
Accredited Aged Care Specialist

My Passions

Helping people discover solutions to financial challenges, especially when they discover there are solutions they'd not been aware of before that will leave them in a much better space financially.

How I can Help Out Other Members

With connections where possible

Why I love BxNetworking

It's an open and inclusive network where it's possible to share and collaborate for the benefit of all!

My Ideal Referral

Would be your family member or friend who's confused about what to do with their money. They need to be willing to think outside the box to create a long term plan capable of transforming their financial future. Could this be you..?