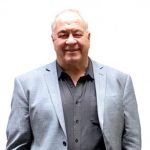 Personal Information
Name

Barrie Burns

Country

Barrie Burns

Phone

Barrie Burns

First Name

Barrie

Last Name

Burns

Nickname

Barrie Burns

Headline

I am a NSW licenced business broker and work with business owners to prepare and sell their businesses. Businesses with a sale value between $185,000 and $1.8m. I love helping clients reap their reward, and move on to their next goal.

Current Position

Owner and senior business broker with THINK Business Broker.

City

Greater Sydney…Located in Cronulla. LIcenced in NSW

Personal Bio/ Summary

I am a professional BUSINESS BROKER with a focus on finding the right buyer for my vendors, getting them the best price, and making the journey as smooth as possible for all parties. I focus on five or six businesses at a time, enabling me to achieve good results, fully support my clients, lead a balanced life, and enjoy what I do.

I concentrate on businesses with a good set of books, good housekeeping and with a market value between $185,000 and $1.8m.

PRIMARY FOCUS:

Manufacturing

Engineering

Wholesalers
Trades based companies
Niche and Lifestyle businesses.

I offer a free appraisal of the market price for genuine and committed vendors, and provide an effective and focussed advertising campaign that is regularly updated and tweaked to maximise results.

THINK BUSINESS BROKER:  http://www.thinkbusinessbroker.com.au

Phone: 0410 509 906

Mobile Phone Number

0410509906

Facebook

http://www.facebook.com/thinkbusinessbroker.com.au/?ref=bookmarks

LinkedIn
Personal Email Address
Who I'm looking to connect with - my ideal referral partner

I would like to connect with business lawyers, business coaches, and  and accountants who are looking for a reliable, effective and honest business broker to look after their clients who wish to sell their business.                                                                                                                                                      I would like to connect with accountants and business lawyers  around Sydney to whom I can refer vendors or buyers to.