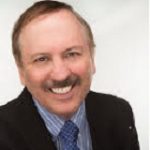 Personal Information
Name

Allan Mason

Country

Allan Mason

Phone

Allan Mason

First Name

Allan

Nickname

allan-mason

Headline

Chartered Accountant and published author

Current Position

Principle/Founder/MD of Encore Accounting – Chartered Accountants

City

Bowen Hills

Personal Bio/ Summary

Allan has over 30 years experience as a Chartered Accountant and nearly 15 years in financial services and non-accounting based businesses (sometimes concurrently). He was a partner in the firm Walker Williams Mason (now Charter Group) at Manly NSW then had his own firm at Chatswood in Sydney. He moved to the NSW Central Coast and established Broadview Accounting Pty Ltd before then moving, for family reasons, to Brisbane to establish Encore Accounting Pty Ltd.During his business life he has owned, established or been a partner in the following businesses (in addition to running an accounting practice) – finance company,commercial piggery (350 sow), dog and cat boarding kennels, agricultural plantations which included Tea Tree Plantations, Olive Plantation, Ginseng, Softwood (radiata pine), saw mill, financial services company holding three financial services licences from ASIC, Bio-botancials company, property developments, public company ASX listing, prospectuses, product disclosure documents, information memorandums. and applications for income tax and product rulings.

In his early career he worked for many entrepreneurs and high flyers, including Mr Kerry Packer at Consolidated Press Holdings Ltd.

He knows from experience and knowledge what it takes to run a business. It is not always a bed of roses, but takes dedicated effort, working smart and hard. But it can be profitable and is certainly exciting.He is a published author having written three books and numerous articles on business that have been widely reproduced in the media with high acclaim on many web sites. 

Mobile Phone Number

0732577777

Facebook
Twitter
LinkedIn
Personal Email Address
Who I'm looking to connect with - my ideal referral partner

Business Owners who need help in managing the tax and accounting. In business we all have dreams. It is not our dreams that fail us, but the ability to put those dreams into action. With my years of experience I have the tools to help business owners run their business to create life rather than take it away from them.

Of course with my years of experience, tax minimisation strategies are key to creating and keeping wealth.

Ideal referral partners include those who want to help their friends and associates run their business better, pay less tax and run a profitable self sustaining business.

If you have a feeling your accountant is not helping you, it is time to follow that gut feeling and talk to some-one else.